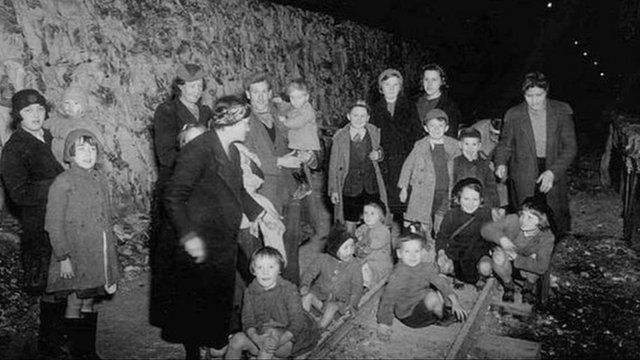 Video
Secrets of Ramsgate's wartime underground tunnels
Most people think of Dover as being the most important town on the front line during World War Two, but nearby Ramsgate also played a significant role in the defence of the UK.
Yet many of the town's wartime secrets lie buried and forgotten deep below the ground.
Sixty feet underneath the town of Ramsgate lies a network of tunnels extending for three and a half miles.
The tunnels were dug in just nine months at the beginning of World War Two, using mostly picks and shovels.
During World War Two they became a refuge, a secret underground town providing shelter from air raids for 26,000 people.
Famous visitors included Prime Minister Winston Churchill who came to Ramsgate to inspect bomb damage but was forced to descend into the tunnels for shelter during an air raid.
The tunnels were abandoned for nearly 70 years but now Phil Spain and the Ramsgate Tunnels' Team have been working on a project to restore them.
Inside Out meets Phil to hear about the forgotten history of Ramsgate's underground wartime labyrinth.
Credits: Archive footage copyright and courtesy of British Pathe. Still images courtesy of Kent History and Library Centre, Imperial War Museum. War & Peace Collection and and Phil Spain.
Inside Out South East is broadcast on Monday, 13 January at 19:30 GMT on BBC One and nationwide for seven days thereafter on the iPlayer.
Go to next video: Pupils dig up old air raid shelters