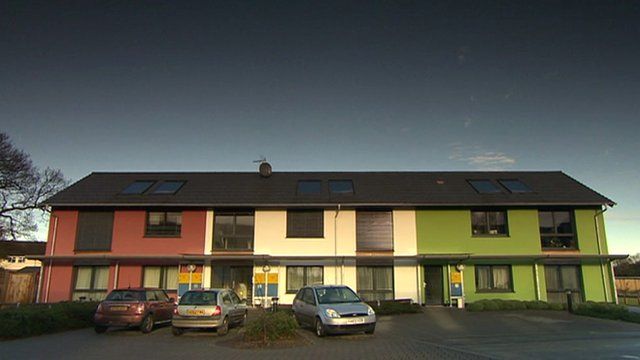 Video
Inside the 'green' energy house of the future
House buyers looking for new homes are increasingly keen to purchase eco-friendly properties.
On average it costs £1,200 to heat a house for a year. But Inside Out has discovered a three-bedroomed house where the energy bills are just £120 per annum.
The Passivhaus is seen by many as the eco-home of the future; built with high levels of insulation, triple glazing and using heat from objects and people inside the house.
Inside Out's David Whiteley goes inside a Passivhaus at Tye Green near Saffron Walden to see why it is being hailed as 'the ultimate energy-saving house'.
He speaks to architect Chris Parsons and resident Becky Wallman about why this could be a model for the house of the future.
Inside Out is broadcast on Monday, 20 January at 19:30 GMT on BBC One East and for seven days thereafter on the iPlayer.
Go to next video: The house with no energy bills