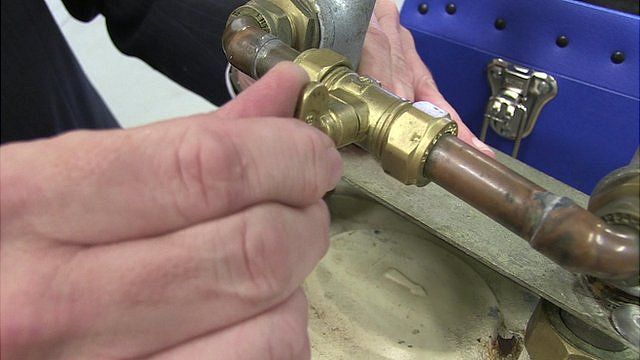 Video
Meet the inspectors tackling Britain's energy thieves
As energy prices increase, a growing number of people are choosing to steal their gas and electricity.
For some it comes down to being cash-strapped, but others are prepared to cheat the system whilst also endangering the lives of neighbours.
There is also an increasing number of unscrupulous people willing to offer a service to tamper with meters for a charge of between £10-£500.
Mark Andrews, British Gas' head of revenue protection, estimates that £500m worth of energy is stolen each year which he believes adds around £30 to customers' bills.
In this exclusive report for Inside Out, reporter Mark Jordan joins the enforcement teams as they hunt down the power thieves. He also talks to one of the inspectors, Piers Merritt from British Gas.
Inside Out is broadcast on Monday, 20 January at 19:30 GMT on BBC One England and for seven days thereafter on the iPlayer.
Go to next video: 'Cold oldies' face winter dangers