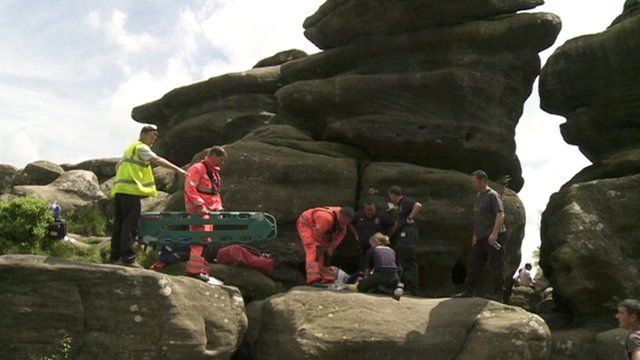 Video
Yorkshire Air Ambulance rescue challenge at Brimham Rocks
Brimham Rocks near Harrogate attracts thousands of tourists, amateur rock climbers and walkers each year.
Twenty-four-year-old Sam Slater was on a day out with his family when he fell and landed on his back.
The Yorkshire Air Ambulance was scrambled to rescue him but the remoteness of Brimham Rocks posed challenges for the team.
The uneven terrain and remote location meant that touchdown in a helicopter was difficult and the victim had fallen in an awkward place 20ft (6m) off the ground.
The crew had to use all their expertise to get Sam Slater to hospital as quickly as possible so he could undergo treatment for his spinal injuries.
Helicopter Heroes is broadcast on BBC One Daytime on Monday, 9 December at 11:30 GMT and for seven days thereafter on the iPlayer.