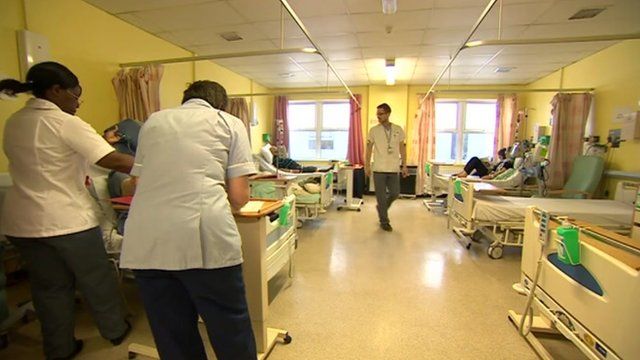 Video
South East A&E units 'used by fifth more people'
A fifth more people are using A&E departments than five years ago, research by BBC South East has revealed.
In 2008, nearly 120,000 people attended emergency units in East Sussex. By 2012/13, the number had risen to nearly 140,000.
The Sussex and Surrey NHS Trust saw a 22% increase over the same period while attendance at A&E units in Kent rose by more than 17%.
NHS England medical director James Thallon said A&E was "a victim of its own success".
BBC South East Today's political reporter Ellie Price spoke to Dr Thallon, senior A&E matron Paul Orsman, ambulatory care matron Sue Holmes, patient Joy Pascoe and Higham GP Chris Markick.