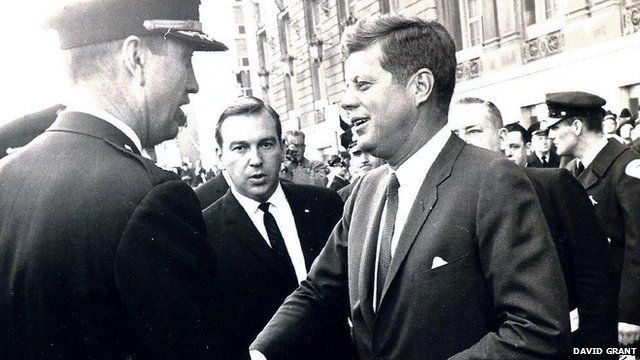 Video
New light on John F Kennedy's UK visit to Sussex Summit
Next month marks the 50th anniversary of the assassination of President John F Kennedy.
In June 1963 John F Kennedy visited the Sussex village of Forest Row for a political summit at the height of the Cold War and held talks with Prime Minister Harold Macmillan at his country estate, Birch Grove.
It was to be John F Kennedy's final British visit before his assassination in Dallas.
Glen Campbell tracks down the former American secret service agent David Grant who was responsible for arranging security for the Sussex Summit.
David Grant was also tasked with arranging the advance security for President John F Kennedy's fateful visit to Dallas four months later.
Historian Paul Elgood talks about the significance of David Grant as one of the last eye witnesses at the Sussex Summit.
Former Prime Minister Gordon Brown, a friend of the Kennedy family, and the Earl of Stockton, Macmillan's son, talk about the importance of John F Kennedy's final visit to Europe.
Credit: Archive footage is courtesy and copyright of Pathe News and BBC. Stills are courtesy of David Grant's personal collection.
JFK: The Final Visit to Britain is broadcast on BBC Two on Sunday, 17 November at 18:00 GMT and nationwide for seven days thereafter on the iPlayer.