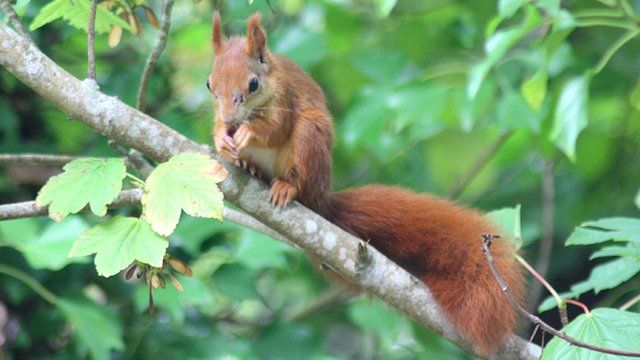 Video
Rare red squirrels imported to Tresco, Isles of Scilly
The red squirrel is one of Britain's most treasured native creatures, but it's also one of its most endangered.
A project aims to provide red squirrels with a brand new home in the Isle of Scilly where there are currently no grey squirrels.
A group of red squirrels from the British Wildlife Centre in Surrey was transported to Cornwall and then flown by helicopter from RNAS Culdrose to Tresco Abbey Gardens in September.
Inside Out followed their long journey and release, and captured exclusive footage.
Inside Out is broadcast on BBC One South West on Monday, 7 October at 19:30 BST and nationwide on the iPlayer for seven days thereafter.
Go to next video: Idyllic new home for red squirrels