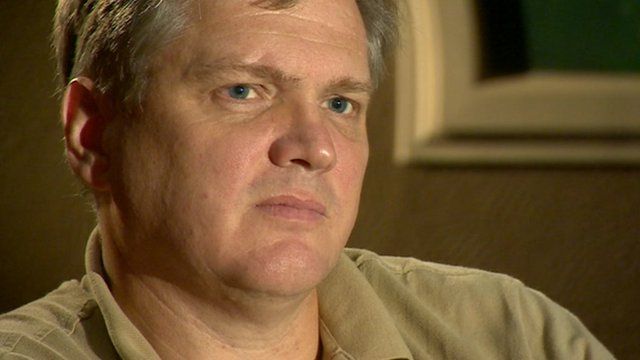 Video
Ray Mears on tracking Raoul Moat in murder manhunt
Survival expert Ray Mears was called on by Northumbria Police to track down killer Raoul Moat after he went on the run.
In his first in-depth TV interview about his role in the infamous manhunt, Ray tells Inside Out's Chris Jackson how he set about looking for the killer how it helped to flush him out into the open.
In July 2010 Raoul Moat killed himself in front of police marksmen in Rothbury. He had fled to the Northumberland countryside after shooting three people.
Ray Mears describes how he and the police found evidence of Moat's movements including where he had slept, the remains of food and a concealed trail.
He is convinced that Moat saw the police at one point in the manhunt during which they got within 20 metres of their target.
Mears also describes how there could have been a real risk of Moat going in search of hostages if he had not been captured.
Inside Out can be seen on Monday, 07 October 2013 at 19:30 BST on BBC One and for seven days afterwards on the BBC iPlayer.