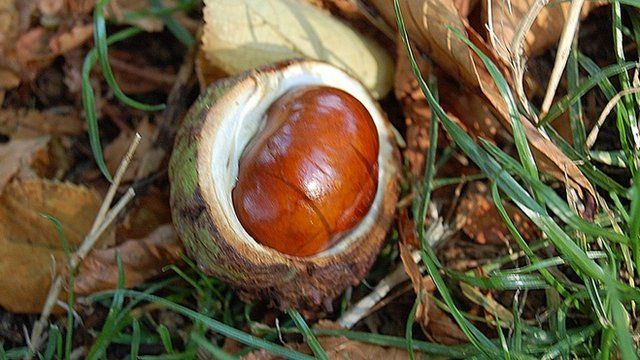 Video
Conkers used to pay for parking in Leeds and Manchester
A scheme to allow motorists to pay for city centre parking with conkers is set to be extended.
The exchange, at three car parks in Leeds and Manchester, started on Monday and has so far received 1,500 conkers - worth £300 in parking fees.
It was devised as a way of offsetting some of the emissions released as drivers travelled to the car parks, Town Centre Car Parks said.
All conkers will be donated to Hetchell Wood Nature Reserve, Leeds.
Jonathan Leadley from Yorkshire Wildlife Trust described the scheme as "fantastic, but slightly bonkers".