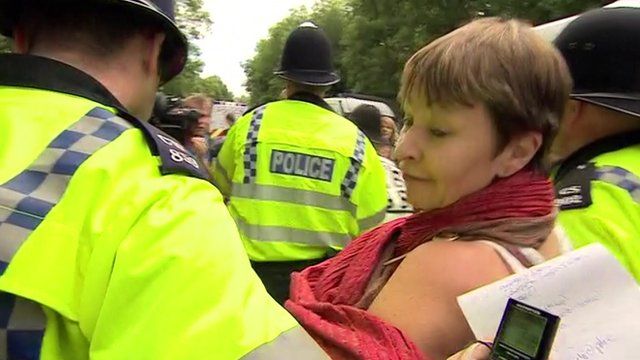 Video
Fracking protests: Green MP Caroline Lucas arrested near Balcombe, West Sussex
Caroline Lucas, the former leader of the Green party, has been arrested at a protest against fracking near Balcombe, West Sussex.
The Brighton Pavilion MP was taking part in a road blockade - part of a day of action against the company Cuadrilla, which has been conducting test drilling in the area.
Earlier on Monday, police served a Public Order Act notice, saying the crowd might cause serious damage to property or disrupt the life of the community.
As she was removed, Miss Lucas told reporters that she had "tried to use the democratic processes... [but] the government isn't listening."
Go to next video: 'I am prepared to be arrested', says MP