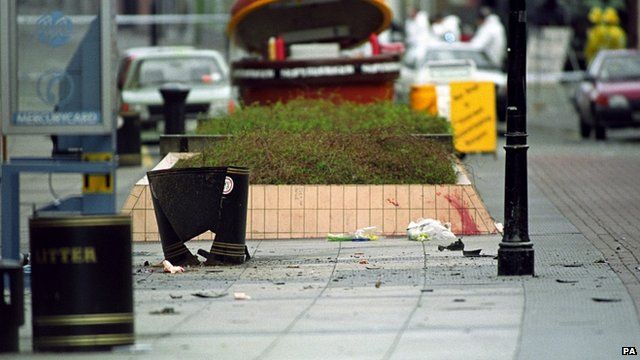 Video
Warrington bombing linked to Red Action group
Twenty years after the Warrington bombings, Inside Out investigates why the case has never been solved.
A bomb, which was placed in a litter bin in the busy Bridge Street shopping area, injured 56 people and killed two children - Johnathan Ball and Tim Parry.
Inside Out investigates and asks if the security services were looking in the right places, at the right times and at the right people.
The programme examines whether there is a possible link between the attack and a now defunct group called Red Action, an ultra-left wing anti-fascist group, which had members in Liverpool, Manchester and London.
Professor Richard English, a leading authority on the IRA, also responds to the theory that Red Action may have been involved.
Inside Out is broadcast on Monday, 2 September at 19:30 BST on BBC One North West and nationwide on the iPlayer for seven days thereafter.