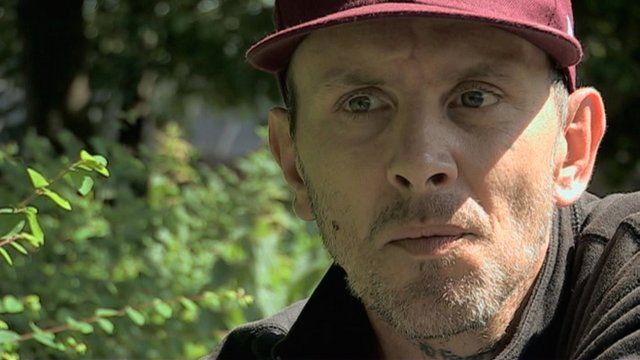 Video
Does mentoring stop criminals re-offending?
Forty-year-old John Todd from Newcastle upon Tyne has served short-term prison sentences throughout his adult life.
In the last 18 years John estimates he has spent approximately 15 years in prison. He first offended aged 15 and says he has not spent a single Christmas outside of prison in his adult life.
John is trying to go straight with the help of the charity Reaching Out. It provides a volunteer mentoring service for male ex-offenders who have served sentences of 12 months or less in HMP Durham.
The mentors help ex-offenders navigate the minefield of housing, the benefits system and employment whilst also providing emotional support, practical advice, and guidance.
As John celebrates his first adult birthday on the outside, Inside Out's Chris Connel follows his journey and asks if the scheme can help him to get his life back on track.
Inside Out is broadcast on Monday, 2 September at 19:30 BST on BBC One North East and Cumbria and nationwide on the iPlayer for seven days thereafter.
Go to next video: Many offenders 'get £46 and no support'