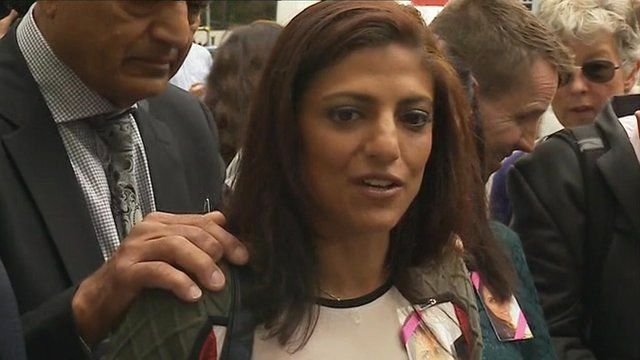 Video
Anni Dewani: Family welcome Shrien extradition ruling
Honeymoon murder suspect Shrien Dewani will be extradited to South Africa to face trial over his wife's death.
Mr Dewani, from Bristol, is accused of plotting to kill Anni Dewani, 28, who was shot in the head on the outskirts of Cape Town in November 2010.
He has been diagnosed with post-traumatic stress disorder and depression and is receiving treatment at a hospital near Bristol.
Anni's sister Ami Denborg said outside court that she wished Mr Dewani a "speedy recovery" so that he will be fit to plead "as soon as possible".
She said: "This is just one step closer to what we are looking for... we just want to know what happened to Anni."
Go to next video: Dewani father vows to fight on