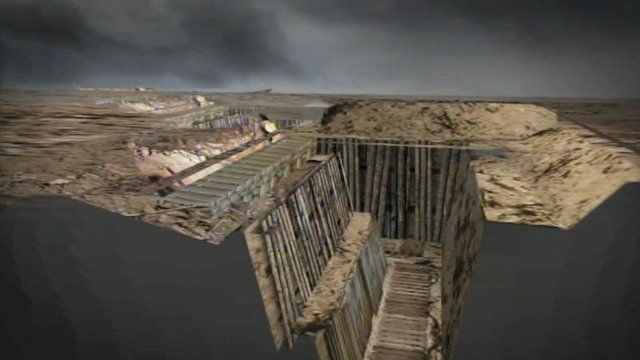 Video
The Hoo Peninsula's secret role in World War I
Aerial archaeology has revealed a network of World War I trenches on the Hoo Peninsula which could rewrite military history.
English Heritage's new aerial surveys have revealed that the Peninsula was once at the centre of military technology experiments in trench design and warfare.
A network of trenches has been discovered in the area next to the former Chattenden Barracks which were used to practise trench digging and design.
It was previously thought troops were largely thrown into battle in World War I with little preparation and training, but the discovery may require historians to rethink that view.
Aerial archaeologist Ben Robinson speaks to World War I archaeologist, Martin Brown, about the significance of the find.
Copyright: Archive footage is courtesy and copyright of British Pathe.
The Flying Archaeologist - The Thames' Secret War is broadcast on Friday, 19 April at 19:30 BST on BBC One South East. The series will be broadcast nationwide from Monday 29 April at 20.30 BST on BBC Four.