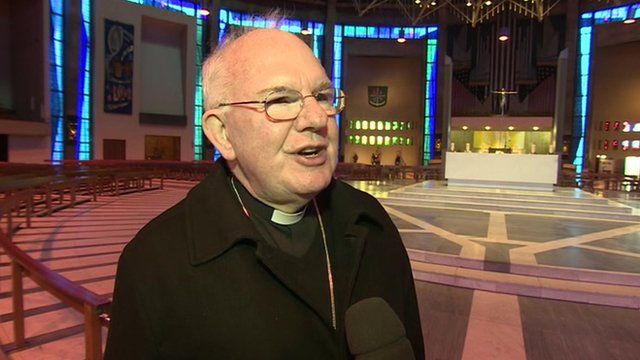 Video
Archbishop of Liverpool: 'People seem to say we know him'
The election of Jorge Mario Bergoglio from Argentina as the new Pope took people around the world by surprise.
As he begins his first day at the helm of the Catholic Church, many Catholics will be awaiting his vision amid challenging times.
The Archbishop Emeritus of Liverpool, Patrick Kelly, explains why many people in Liverpool feel a sense of closeness to the new Pope.
Go to next video: Church 'very blessed' with Pope Francis