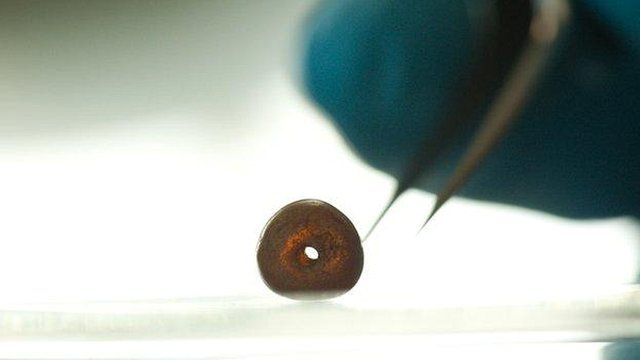 Video
'Amazing' bronze age burial site treasures on Dartmoor
Samantha Smith looks at what has been called the most significant historical find ever on Dartmoor - the discovery of an internationally important prehistoric burial site.
The 4,000-year-old remains of the Bronze Age grave or cist, which were found in a peat bog, are set to rewrite the history books.
BBC Inside Out has been given exclusive access to the results of the dig on White Horse Hill, which include an intact cremation deposit, an animal pelt, textiles, ear stud and beads.
Experts say it is unusual for so many organic objects to survive for this length of time in a grave from the Bronze Age period.
Dartmoor National Park Authority, the Wiltshire Conservation Service and other specialists have begun to piece together the story of this important discovery.
Work has moved to laboratories where painstaking investigation is taking place which, it is hoped, will reveal more about the lives of prehistoric people on Dartmoor.
Inside Out South West is broadcast on Monday, 18 February on BBC One at 19:30 GMT and nationwide on the iPlayer for seven days thereafter.