Media player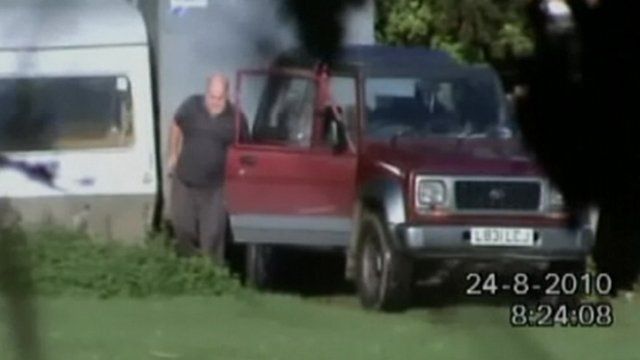 Media playback is unsupported on your device
Video
Staffordshire benefit cheat filmed at work
A livestock trader who falsely claimed more than £100,000 in benefits when he said he had walking problems has been jailed, after being secretly filmed working.
David Millward, 55, of Oak Road, Brewood, Staffordshire, moved livestock and carried animal feed bags, Wolverhampton Crown Court heard.
Millward, who pleaded guilty, has been jailed for 18 months after claiming £100,225 in Disability Living Allowance and Income Support between 2003 and 2011.
Surveillance footage recorded by the Department for Work and Pensions showed him carrying 20kg animal feed bags in Coven, Staffordshire, the court heard.