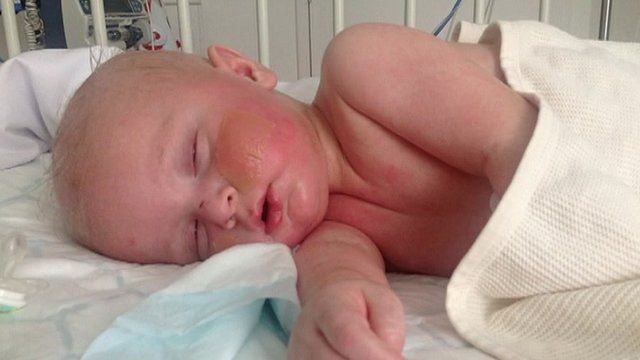 Video
Toddler William Morris saved by stem cell transplant
A seriously ill toddler from County Durham has had a life-saving stem cell transplant after a match was found in the US.
Eighteen-month-old William Morris from Chester-le Street has leukaemia, but has been treated with blood stem cells taken from an anonymous newborn's umbilical cord.
Without the transplant, William's condition could have proved fatal as an intensive course of chemotherapy was not working.
However following his pioneering operation he is now in remission.
His mother Catherine Wray, 28, said she had not been told who the donor was, but wished she could send a letter to the baby's mother thanking them for helping to William's life.