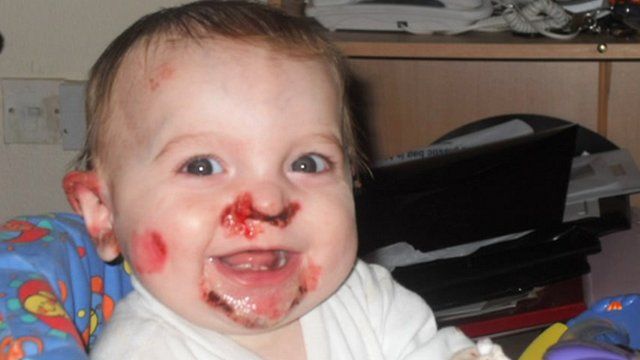 Video
Epidermolysis bullosa parents work to raise its profile
Inside Out meets Chris and Steph Churchill from Poole, who have two sons, Harry and Cody that suffer from a debilitating and life altering rare skin condition called epidermolysis bullosa (EB).
The condition causes the skin to become very fragile, and any trauma or friction can result in painful blisters.
Younger patients are sometimes called 'butterfly children' because their skin is fragile like a butterfly's wings.
This rare skin disorder only affects 5,000 people in the UK.
Harry and Cody have also had to have tracheotomies which means they cannot speak and need monitoring 24 hours a day.
The family wanted to make a film to make life easier for other families with EB children and to raise awareness of the condition.
Mother Steph Churchill tells the family's emotional story.
Inside Out South is broadcast on Monday, 14 January on BBC One at 19:30 GMT and nationwide on the iPlayer for seven days thereafter.