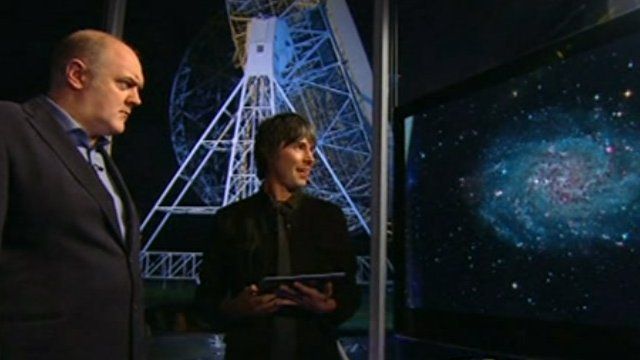 Video
Stargazing Live: Behind the scenes at Jodrell Bank
The famous Jodrell Bank Observatory in Cheshire is taking centre stage for a series of programmes for BBC Two's Stargazing Live.
Millions are expected to tune in to watch Professor Brian Cox and Dara O'Brien explain the wonders of the night sky from the main control room of the site's massive 76-metre wide Lovell radio telescope.
They are joined by an 80-strong TV crew of technicians, broadcasters, science and camera experts as Jodrell Bank hosts three nights of stargazing and discussion.
The Lovell Telescope was first built in 1957 and remains one of the biggest and most powerful radio telescopes in the world.