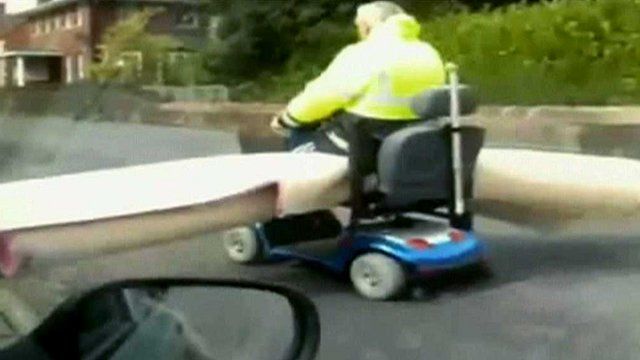 Video
Mobility scooters need driver training say campaigners
More than 300,000 people are thought to use mobility scooters in the UK, but there is growing concern about the number of accidents.
In the last three years Devon and Cornwall Police recorded around 200 public safety incidents involving mobility scooters including pedestrians being knocked over.
The police have limited powers to prosecute because mobility scooters are classified as medical devices and are not covered by the Road Traffic Act.
The government is now being urged to make scooter use safer. Campaigners are calling for more legislation, a fit-to-drive test and improved training for users.
Cornish safety campaigner John Seamon from Scoot-a-long demonstrates how training can help users ride their scooters more responsibly.
Inside Out South West is broadcast on BBC One on Monday, 17 December at 19:30 GMT and nationwide on the iPlayer for seven days thereafter.