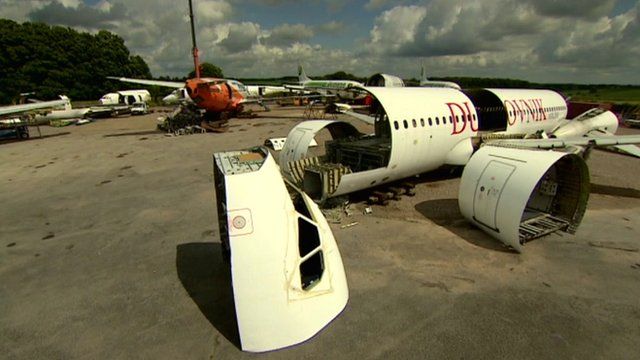 Video
The place where old planes go to die
Have you ever wondered what happens to redundant jet planes?
Inside Out visits the final resting place for over 500 aeroplanes that have spent more than 20 years crossing the globe.
Air Salvage International was launched 15 years ago at Cotswold Airport near Cirencester when its owner Mark Gregory took a gamble buying an old turbo prop plane.
He found that almost every part of a modern plane can be used again and recycled.
Today Mark employs over 40 people who break up and recycle over 40 aircraft a year.
BBC Inside Out West is broadcast on Monday, 3 December on BBC One at 19:30 GMT and nationwide on the iPlayer for seven days thereafter.