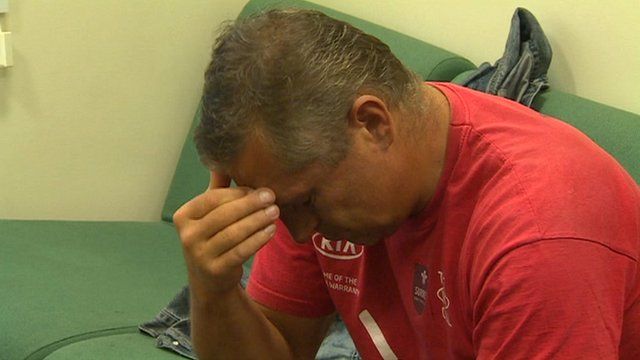 Video
Eastern European migrants sent home from Sussex
Migrants from Eastern Europe have been told to leave West Sussex in a UK Border Agency crackdown on homeless immigrants without work.
Bognor has attracted 20,000 migrants from Eastern Europe who came seeking work but found the recession meant jobs were not readily available.
A significant number of the migrants have ended up homeless and sleeping rough on the streets.
The UK Border Agency says it has the power to enforce their removal if they have been in the country for longer than three months and are not working, studying or self-sufficient.
Sending Eastern Europeans home is hugely controversial and some argue it evens breaks EU law.
Sussex Police says it works hard to ensure enforcing removal is a last resort by establishing relationships with people who live on the streets.
Jon Cuthill investigates how some Eastern European migrants' dreams of a better life have been shattered.
BBC Inside Out South is broadcast on BBC One on Monday, 5 November at 19:30 GMT and BBC Inside Out South East on Monday, 26 November.