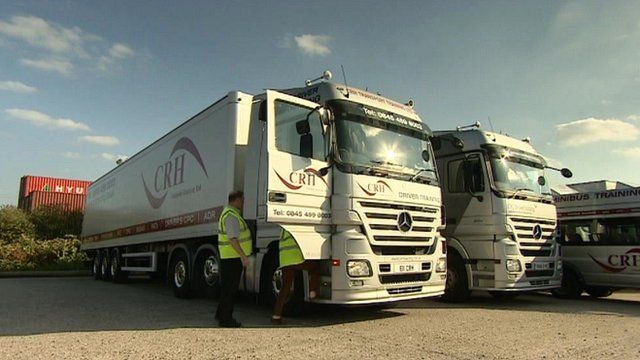 Video
Lorry cargo thefts prompt police action to catch gangs
Lorries on British motorways are increasingly being targeted by criminal gangs when drivers park up at night.
Cargo thefts from lorries is a growing problem and haulage companies say it is costing them thousands of pounds in lost goods and contracts.
In 2010, more than £25m worth of goods were stolen from lorries parked up for the night in Britain according to Truckpol.
Lorry drivers could also be putting themselves at risk. As the centre of the road network, the West Midlands is a particular hot spot for cargo theft and has also seen attacks on drivers.
BBC Inside Out looks at what action is being taken to prevent lorry thefts including a 'dummy trailer' with covert police cameras.
Inside Out is on BBC One West Midlands on Monday 5, November at 19:30 GMT and nationwide for seven days thereafter on the iPlayer.