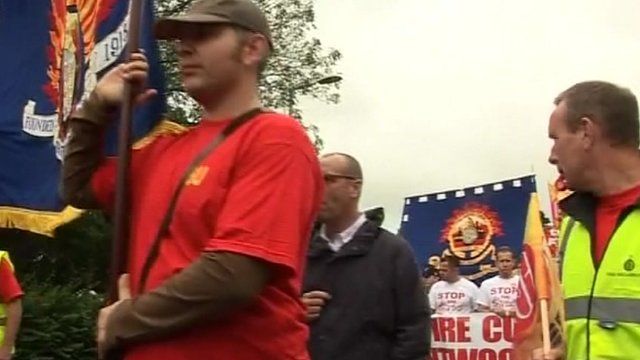 Video
Essex firefighter dispute is resolved
The "longest running" fire service dispute in British history has been resolved after Essex union members reached an agreement with managers.
The Fire Brigades Union (FBU) accepted a deal on terms and staffing with Essex Fire Service on Tuesday evening.
The dispute, which saw a number of strikes during the summer, centred on crew and staffing changes.
Essex Chief Fire Officer David Johnson said: "It puts us in a good position to face the challenges that will come."
Keith Handscomb from the Essex branch of the FBU said: "Negotiators from both sides deserve credit for overcoming deeply held differences to negotiate the compromise terms needed to settle the dispute."