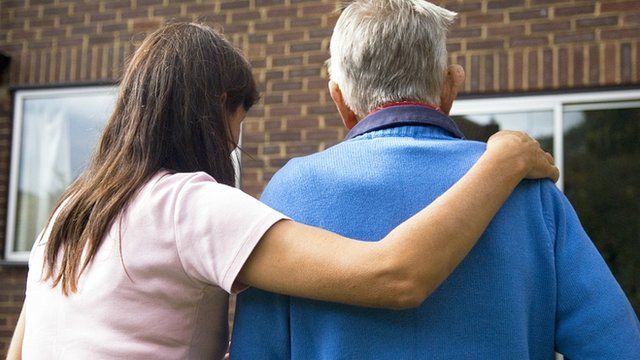 Video
Elderly care crisis requires innovative solutions
With many of us living longer the challenge of providing care for the elderly is becoming a major issue.
Former cabinet minister David Blunkett has warned that families, neighbours and "younger older people" will have to take a more active role in caring for people in their old age.
Mr Blunkett, who served as work and pensions secretary under Tony Blair, told BBC Inside Out that a political solution to the problem of paying for elderly care was unlikely to emerge.
He believes what is needed is "an imaginative, joined-up, holistic answer that mobilises and supports families with caring".
Mark Easton examines some of the radical solutions being tested around England to help tackle the elderly care crisis.
They include the Isle of Wight's innovative Care4Care scheme where neighbours bank care credits for the time they spend helping elderly neighbours.
Inside Out: Elderly care special is broadcast on BBC One across England at 19:30 BST on Monday, 15 October and for seven days thereafter on the iPlayer.