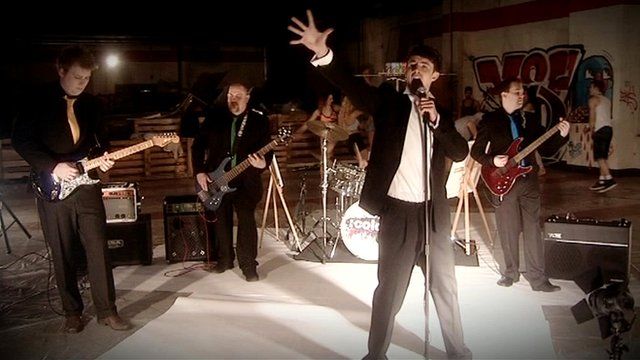 Video
London 2012: Norfolk band The Colour pen "Olympic anthem"
The Colour, a band from Norfolk, are aiming for musical gold by writing London's Calling, which they say is an "Olympic anthem" inspired by the 2012 Games.
Drummer Scott Field, 39, said: "We wanted to do something that was big and bold for Olympics - it's really snowballing."
Leading singer James Poole, 24, who wrote the lyrics, added: "It reflects on the athletes with the 'earthbound stars colliding' - it's the biggest event in the world and we're lucky enough to host it this year."
The band is currently in negotiations with organisers at the Olympic Park to perform London's Calling during events at the Games.