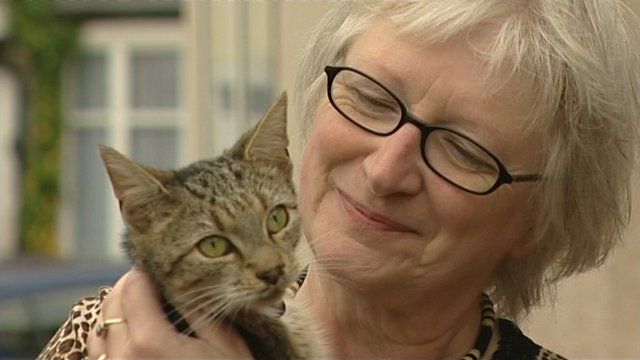 Video
Cat stolen by MP's wife Christine Hemming is found
A cat stolen by the wife of a Liberal Democrat MP from the home of her husband's lover has been found in Birmingham.
Christine Hemming was caught on camera taking the cat. She was given a nine-month suspended sentence for burglary. However, the cat Beauty, had not been seen since.
Sheila Bates had started looking after the cat that she called Kitten, after it turned up on her doorstep in November of last year.
She only realised the cat's true identity when a friend told her the details of the recent court case.
John Hemming, MP for Birmingham Yardley, confirmed that the cat was Beauty, who belongs to the young daughter he had with his mistress.
Beauty will be staying with Mrs Bates for a few more weeks as she has recently had kittens.
Go to next video: MP's wife filmed stealing a kitten