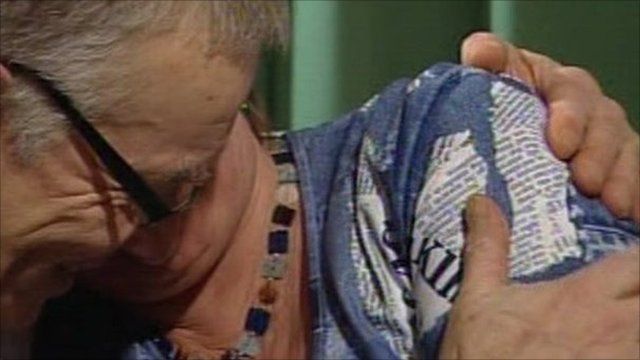 Video
Yeates' parents in plea to find their daughter's killer
The parents of murdered 25-year-old Joanna Yeates have made a fresh plea for information, targeting anyone who may be close to the killer.
Joanna Yeates' mother, Theresa Yeates, is asking for anyone who has witnessed an "unusual or inexplicable reaction" in a friend or loved one to come forward.
David and Teresa Yeates said holding back information was prolonging the family's torment and could allow the killer to strike again.
Their appeal coincides with a reconstruction of Jo's final movements for the BBC's Crimewatch programme, as Jon Kay reports.
Go to next video: 'I heard Jo's body had been found via TV'