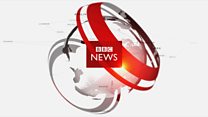 Video
Westminster attack: 'I was inappropriately interrogated'
A student caught up in the Westminster terror attack has told the Asian Network she was inappropriately interrogated by counter terrorism officers after the incident.
23 year old Miriam Walker-Khan, who is currently on a BBC training scheme, was at Portcullis House on a university trip when the attack took place in March.
After witnessing the fallout of the attack and being locked down in the building for several hours, the journalism graduate, whose father is Muslim, provided police with a statement.
This video has been optimised for mobile viewing on the BBC News app. The BBC News app is available from the Apple App Store for iPhone and Google Play Store for Android.