Media player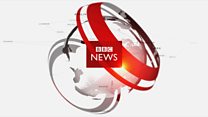 Media playback is unsupported on your device
Video
Microdosing: LSD for breakfast
Microdosing is when you take a tiny amount of psychedelic drugs - usually LSD or magic mushrooms - as part of your ordinary day.
The drugs are illegal, and there is absolutely no medical evidence to tell us what the benefits or harms of it may be.
But a small community of people in the UK are doing it anyway, and say it's improving their lives.
Some just because they like it and others because they argue it helps with their mental health problems.
This video has been optimised for mobile viewing on the BBC News app. The BBC News app is available from the Apple App Store for iPhone and Google Play Store for Android.