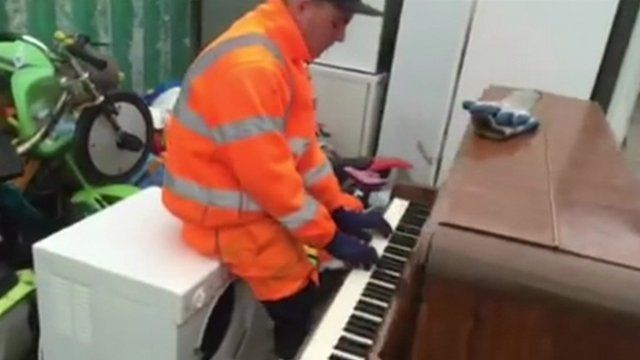 Video
The final send-off for recycled piano
When you visit your local recycling centre, you may not expect to be serenaded on a doomed piano by a worker sitting on a washing machine, nor to make a Facebook friend.
When Max Sinclair visited the local recycling centre in North Shields, North Tyneside, he found Glen Akenclose, who normally assists people disposing of their goods, helping people through their visits with an original composition.
And when the video clocked thousands of views on social media, Max and Glen were able to keep up where they left off. Max hopes to open a decorative salvage store soon and Glen has agreed to play.
Video courtesy of Max Sinclair.