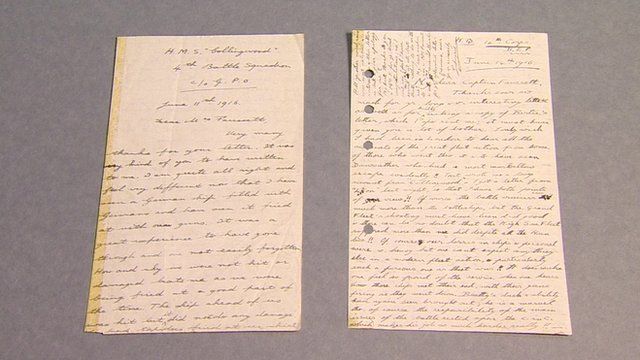 Video
Wartime letters of Royal family to go on display
Previously unseen royal letters from the front line in the First World War are to go on public display for the first time, as part of an exhibition to mark the 100th anniversary of the battle of Jutland.
As British and German naval fleets clashed, one of the young naval officers taking part was the future King George VI, who recounted the experience of coming under fire from enemy torpedoes.
Daniela Relph reports.
Go to next video: Edward VIII treasures to be sold