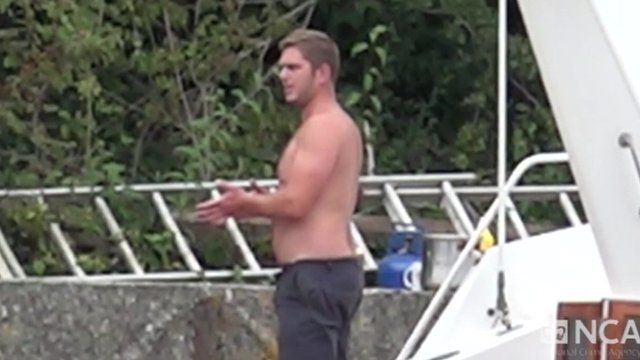 Video
National Crime Agency video shows gun haul arrests
A video from the National Crime Agency shows two men on a motor cruiser loading heavy bags into a van before their arrest.
The video has been shown to the jury in the trial of three men and a woman at the Old Bailey accused of illegally importing 31 automatic weapons into the UK worth more than £100,000.
Christopher Owen, shirtless, 30, has pleaded guilty to a charge of importing the guns and John Smale, 58, denies the charge.
The man who drives the van away, David Payne, 43, was the pilot of the boat and was arrested just after this video was shot. He has pleaded guilty.
Go to next video: Four go on trial for gun smuggling