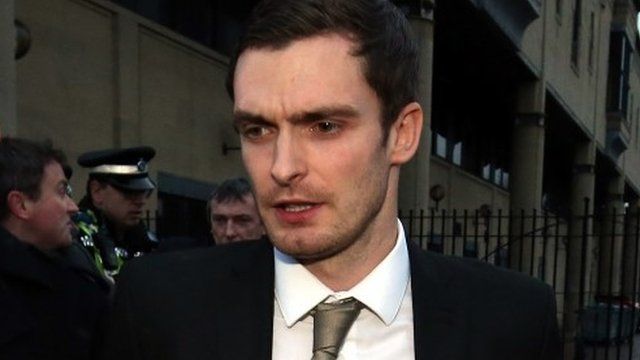 Video
Adam Johnson: Police say Sunderland was told of child sex act claim
The chief executive of Sunderland Football Club was told about Adam Johnson's sexual activity with a 15-year-old fan more than a year ago, police have said.
Durham Police said Margaret Byrne was told on 2 March 2015, the day of Johnson's arrest, that he had messaged and kissed the schoolgirl.
Sunderland initially suspended him before reinstating him two weeks later. He was convicted on Wednesday of sexual activity with the girl.
Det Insp Aelfwynn Sampson from Durham Police, the lead investigator of the case, said she met Sunderland chief executive Margaret Byrne on 2 March 2015.
Go to next video: 'Adam Johnson failed as a role model'