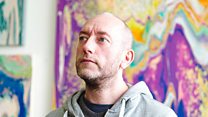 Video
'I brushed past her ... then was charged with sex attack'
In December 2014, Mark Pearson was walking through Waterloo Underground station when he passed, and may have brushed against, a woman who turned out to be a well-known actress.
She accused him of a serious sexual assault and of hitting her on the shoulder, with the case going to trial.
There were no witnesses and was no forensic evidence. It took the jury 90 minutes to acquit him.
Mark Pearson told 5 live daily's Adrian Chiles the whole case was "preposterous".
The Crown Prosecution Service said: "There was sufficient evidence for this case to proceed to court and progress to trial. We respect the decision of the jury."