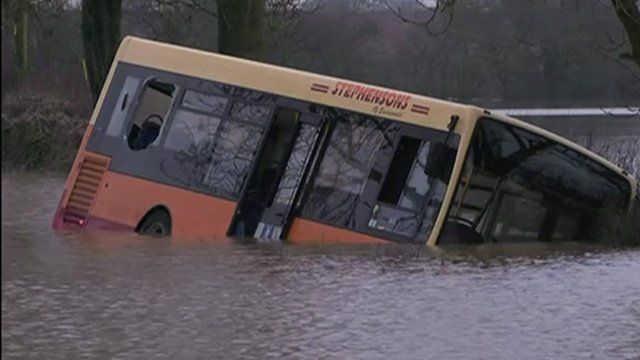 Video
Easingwold School pupils rescued from flooded bus near York
Almost 30 school children have had to be evacuated from a bus after it became stuck in flood water near York.
North Yorkshire Fire and Rescue helped 26 Easingwold School pupils off the vehicle when it became stranded near Newton-on-Ouse just after 08:00 GMT on Tuesday.
Dave Stephenson, from the bus operator Stephenson's of Easingwold, said: "We have yet to interview the driver but obviously as soon as we speak to him we will know more about what's happened.
"We express our sincere apologies to the children who were on the service this morning as well as to their families for this unfortunate incident."
BBC Look North's Danny Carpenter reports,
Go to next video: Pupils use shuttle to beat flood damage