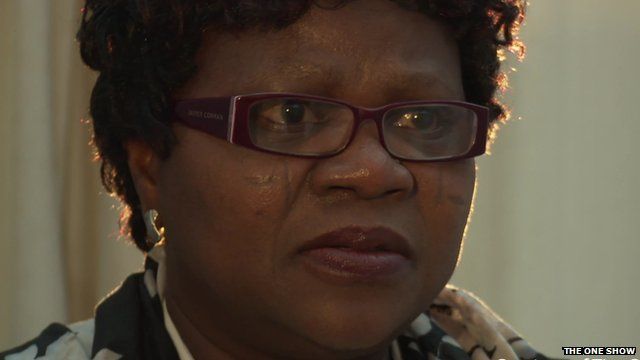 Video
Islamic State killings: 'He looks like my grandson'
A woman has told the BBC that she believes a young boy with a British accent featured in a propaganda video by so-called Islamic State looks like her grandson.
Victoria Dare told The One Show's Lucy Siegle that she hadn't seen the boy for nearly three years but that she recognised his eyes and mouth.
The 10-minute video showed the purported killings of five men. The boy appeared following the apparent shootings, pointing into the distance and talking about killing "unbelievers".
Go to next video: British man 'main suspect in IS video'