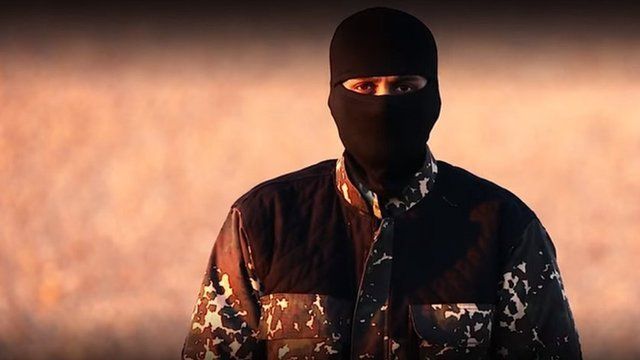 Video
Islamic State video 'shows killing of five men it says spied for UK'
Islamic State militants have released a video, featuring a man and young boy speaking with British accents, purportedly showing the killing of five men who it says were spying for the UK.
In the 10-minute film, the man threatens attacks in the UK and says this is a message for David Cameron.
A boy later appears in the video, which has not been independently verified, talking about killing "unbelievers".
In a short audio clip taken from the video the masked man says: "Oh people of Britain. Know that today your citizenship is under our feet. And that the Islamic State, our country, is here to stay. And we will continue to wage jihad, break borders and one day invade your land where we will rule by the Sharia."