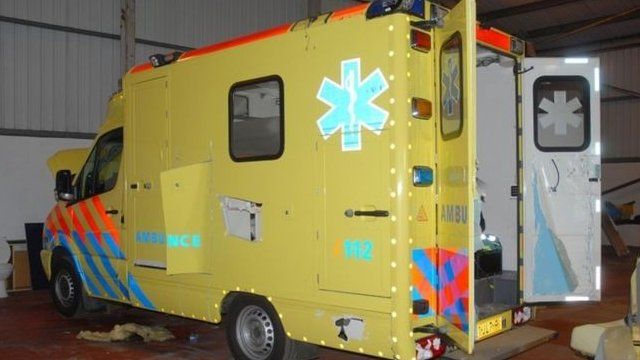 Video
£1.6bn drug smuggling in fake ambulances
A man has been convicted of conspiracy to smuggle and distribute drugs - as part of a group bringing in £1.6bn worth of cocaine and heroin to the UK - in a fleet of fake ambulances.
Father-of-four Leonardus Bijlsma, 55, will be sentenced at a later date.
Co-defendant Dennis Vogelaar, 28, was found not guilty by a jury at Birmingham Crown Court.
Olof Schoon, 38, and 51-year-old Richard Engelsbel had already pleaded guilty.
Sian Lloyd reports.