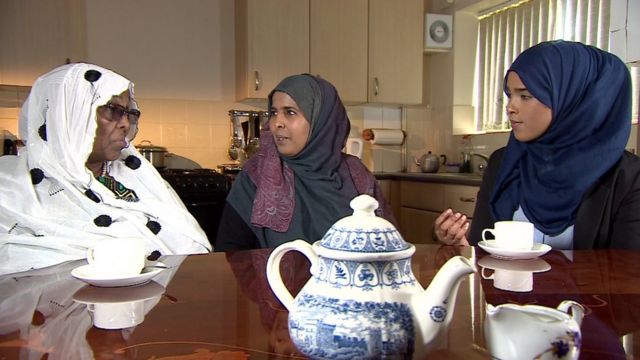 Video
100 women 2015: Three generations of Somali women discuss FGM
Female genital mutilation is banned in the UK and somebody carrying it out can be jailed for up to 14 years - but it still happens.
On the International Day for the Elimination of Violence Against Women, three generations of Somali women talk frankly about the cultural reasons behind it and why they want to end the practice.
Law student Yasmin Ahmed, 21, persuaded her mother Aisha Mohammed and grandmother Habiba Osman to break the taboo surrounding the issue and discuss how attitudes have changed through the generations.
Our 100 Women season showcases two weeks of inspirational stories about the BBC 100 Women and others who defy stereotypes around the world.
Like us on Facebook and follow us on Instagram using the hashtag #100Women. Listen to the programmes here.