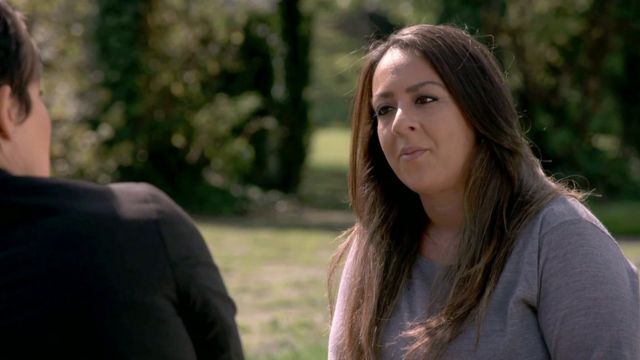 Video
Child sex abuse victim recalls attack: 'I felt sick'
As the children's commissioner for England releases the results of the most comprehensive study of child sexual abuse ever conducted in the UK, clinical psychologist Professor Tanya Byron has been investigating its findings.
Prof Byron spoke to Yehudis Goldsobel, who was sexually abused from the age of 13 by a family friend.
As an adult, Yehudis spoke out about her abuse and her case made it to court.
Her abuser was found guilty and sentenced to 18 months in jail.
Watch The Truth About Child Sex Abuse, presented by Professor Tanya Byron and Tazeen Ahmad, on BBC Two at 22:00 GMT on Tuesday. If you miss it, click here to catch up online.
Go to next video: 'I met man who abused me as a child'