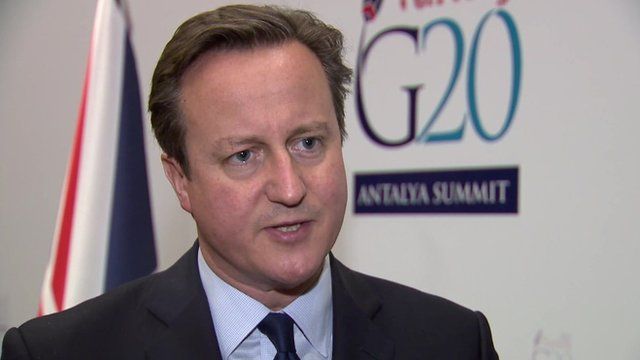 Video
Paris attacks: David Cameron says UK's safety 'depends on destroying ISIL'
UK Prime Minister David Cameron has said Britain's safety depends on "degrading and ultimately destroying ISIL", also known as so-called Islamic State, after the group said it carried out Friday's deadly attacks in Paris.
Speaking at the G20 summit in Antalya, Turkey, Mr Cameron said the UK was already working to this end with its campaign in Iraq and that it was supporting others' work in Syria.
The prime minister also highlighted common ground with Russian President Vladimir Putin, whose bombing campaign in Syria has been criticised by the US-led coalition.
Go to next video: Obama: 'Attack on the civilised world'