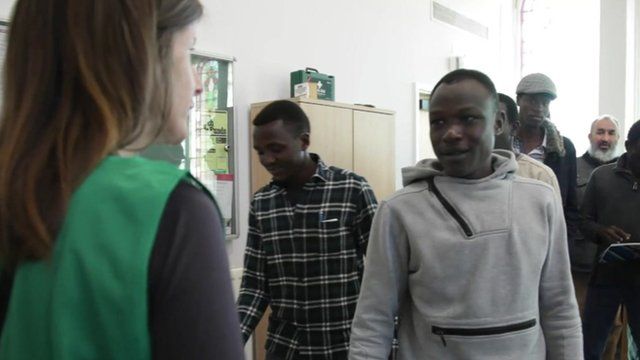 Video
Why are so many asylum seekers placed in Middlesbrough?
This summer has seen one of the biggest movements of people across Europe since World War II .
More than a million have fled the conflict in Syria and political instability in parts of Africa.
The number of people seeking asylum in the UK has risen by more than a fifth this year and those high levels are expected to continue.
No more than one in every 200 of the local population should be an asylum seeker according to government guidance.
Victoria Derbyshire reporter Jim Reed has been to Middlesbrough, the only place in the UK that breaks that limit, with one in 186.
You can watch his film in full here
A spokesman for G4S said it only placed people in communities "after close consultation and approval from the affected local authorities and the Home Office".
The Home Office said it would not normally go beyond the population ratio without the agreement of the relevant local authority.
"We work closely with local authorities to ensure that the impact of asylum dispersals is considered and acted upon - this includes closely monitoring existing arrangements and the impact on local services and community cohesion," a spokesman said.
Middlesbrough Council said it had not agreed to exceed the numbers.
Go to next video: Volunteers prepare to help refugees