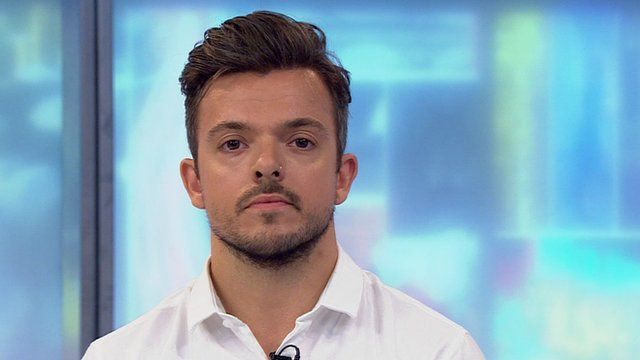 Video
7/7 London bombings: 'My hunt for woman who saved me'
The most deadly attack on 7 July occurred on the Piccadilly Line between King's Cross and Russell Square - 26 people were killed when the bomb was detonated on the packed train.
Karl Williams was travelling in the same carriage as the bomber. In the dark, and panic-stricken, Karl held the hand of an unknown woman who he credits with saving him.
He has spent the last 10 years looking for her in the hope he can thank her personally for her support and reassurance.
He spoke to Victoria Derbyshire in his first broadcast interview.
Watch Victoria Derbyshire on weekdays from 09:15-11:00 BST on BBC Two and BBC News Channel. Follow the programme on Facebook and Twitter, and find all our content online.
Go to next video: 7/7 attacks: How the day unfolded