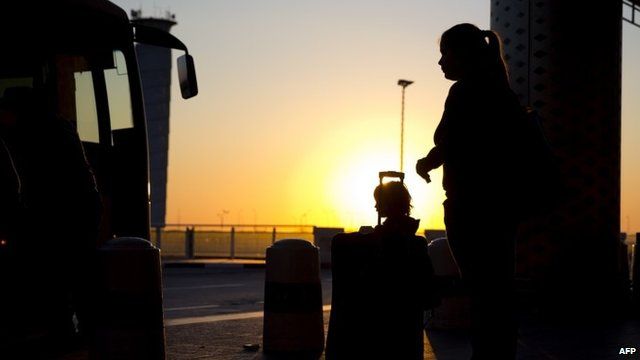 Video
Tunisia survivor: 'I kissed my wife goodbye..thinking it was the end'
The majority of the 38 people killed in the attack on a Tunisian beach resort were British, the country's prime minister Habib Essid has said.
At least five Britons have been confirmed dead by the Foreign Office and it is feared the death toll could rise.
Islamic State extremists have said they carried out the attack.
One British tourist in Tunisia, whose name was only given as Danny, took refuge under a table with his wife, hearing ''guns and grenades and explosions'' around them.
''I hid under a table and kissed my wife goodbye, thinking that was going to be the end'' he said.
Go to next video: Dozens dead in Tunisia gun attack