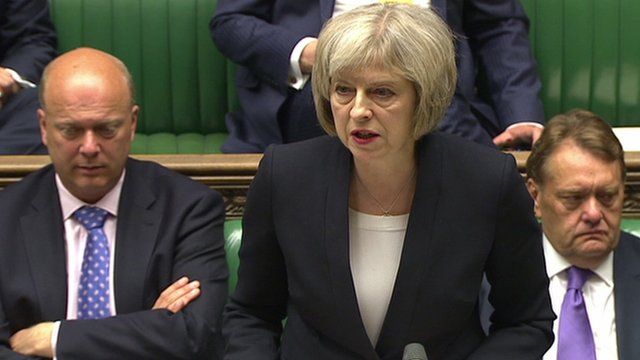 Video
Theresa May: Threats to UK 'considerable and evolving'
Clear new laws are needed to cover security services' powers to monitor online activity, the UK's terror watchdog has said.
David Anderson QC, the independent reviewer of terrorism legislation put forward a 300-page report that said the UK needed "comprehensive and comprehensible" intrusive powers rules.
Home Secretary Theresa May said the report provided a "firm basis for consultation" on new legislation to tackle considerable, evolving threats to the UK.
"In the face of such threats, we have a duty to ensure that the agencies whose job it is to keep us safe have the powers they need to do the job", she added.
Go to next video: Surveillance laws challenged by MPs