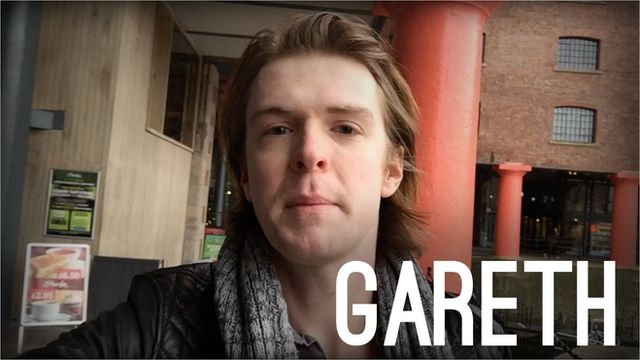 Video
#InMyShoes: Gareth Shoulder - Help, What Help?
Gareth is 23, and lives in Merseyside and he doesn't trust government at all. He explains how he would improve the countries financial problems - by taking money from the phenomenally rich, rather than the poor.
He tells us about how he's been brought up in a working class family and how he feels he can relate to programmes like 'Benefit Street' because he believes the system fails ordinary people.
Gareth questions the point of voting and explains why he thinks it's just subscribing to more of what there is rather than change.
To have your say and to find more #InMyShoes, follow us on Twitter.
Gareth is part of BBC Generation 2015, visit their website for more information.
Go to next video: Generation 2015: Gareth Shoulder