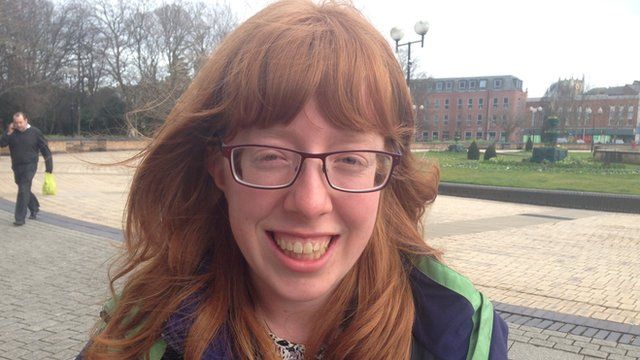 Video
Generation 2015 profiles: Mairi Frances McKay
I'm 19 and from Leicester. I study history at Lincoln University.
At home, I live with my mum, a writer, my dad, a social worker and my brother who is also a student.
I am very close to my gran, who has been a massive inspiration to me. She had eight children whilst being an amazing nurse and politically active.
All of my grandparents were interested in politics and often discussed it in the house, the pub and at football matches.
Leicester is a wonderfully diverse city. On my street we have Polish, Indian, Italian, Irish and Somalian neighbours. I am so proud of the range of nationalities we have.
I am concerned about a lot of issues such as tuition fees, elderly care, and the NHS.
I support Leicester City and St. Johnstone and love going to the theatre.