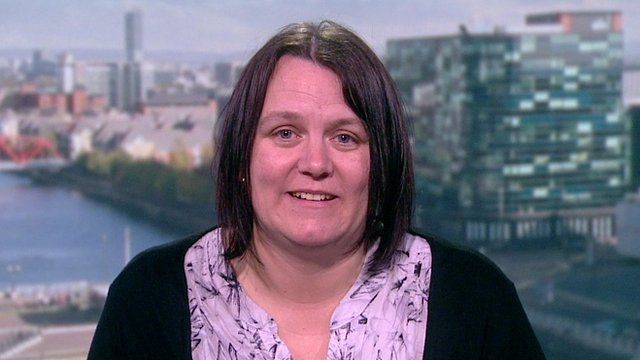 Video
50 Shades mother: 'Darth Vader told off my son'
The mother of Liam Scholes says she has no regrets about sending her son to school dressed as a character from the erotic novel Fifty Shades of Grey, to mark World Book Day.
Liam Scholes, 11, went to Sale High School dressed as Christian Grey from the explicit novel, wearing a grey suit and carrying cable ties and an eye mask.
The school in Greater Manchester said it was an inappropriate costume for an annual celebration of reading.
His mother Nicola Scholes, a teacher, said everyone knew the character and it was just for a laugh.
She told the BBC she felt that Liam's outfit was more appropriate than some of the costumes worn by the other children and teachers.
Go to next video: Why is World Book Day important?